The Canada Music Academy

25th Anniversary!
At the Canada Music Academy, our goal is to make music lessons fun and exhilarating for our students, while still providing a structured learning approach that's necessary to achieve tangible results and help our students realize their musical dreams.
We specialize in music instruction with lessons customized to meet the individual needs of each student - from beginning to advanced in person and online with our certified, hand selected music teachers
(Read More)
Live Online Music Lessons With Your Teacher
Real-time virtual lessons with your own private music teacher!
Learn music remotely online anywhere! Certified Academy Teachers are now available for
LIVE ONLINE one-on-one music lessons.
All you need is a mobile phone or webcam on your computer or laptop and you are set!
Details
Music Lessons Online are available in up to 40 languages!
Wherever you live, online lessons make it possible to study with some of the best music teachers in Canada. You can register online at anytime here:
Music Lessons for Everyone
The Canada Music Academy offers innovative and diverse programs for students of all ages, levels and backgrounds in Classical, Popular, Jazz, Folk, Rock, World music and more. Music lessons are available throughout Ontario and Quebec at our music schools, at our teaching studios, at your home or online remote lessons anywhere in the world.
(Read More)
Certified Music Teachers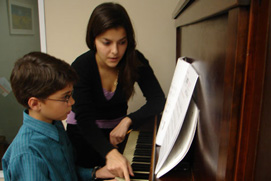 Our music teachers are our most important resource.
The academy's teachers are all certified professionals and include internationally renowned classical soloists, chamber and orchestral musicians, jazz performers, rock stars, folk picker, as well as many other distinguished artists.
We hire carefully selected, certified teaching professionals
based on their university-level musical education, experience and educational approach. Their skills, talent, and dedication are the cornerstone of the learning experience for our students.
(Read More)
Diversity and Inclusion
Diversity is a core value of the Canada Music Academy and All You Need Music.
We believe in an inclusive, and equitable organization where all employees, volunteers, musicians, teachers and students whatever their gender, race, ethnicity, national origin, age, sexual orientation or identity, education or disability, feel valued and respected.
Learn More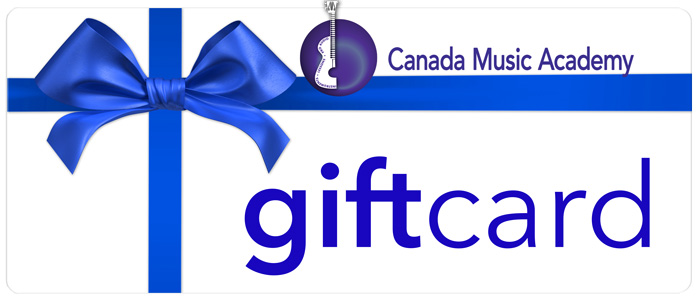 Did you know?
We Offer Music Lessons for the Following Instruments
Click below to see all available instruments in your area!
We Offer Music Lessons at the Following Locations

25th Anniversary!
Interview with our Director
News
Register Now for our Summer Session Music & Voice Lessons!
Convenient After School Times Still Available. Start Any Time.
Register for Music Lessons
Give the Gift of Music Lessons!
Gift Certificates available for purchase and redeem online.
E-Gift Certificate
Promotion:
Save $20 when booking our lesson & instrument package.
Read More
Canada Music Academy
voted one of the
best music schools
in the GTA. Thank you!
Need an instrument?
Academy Students save
Up to 10%
at All You Need Music. Visit our
Canadian Music Store
The Canada Music Academy
is a proud supporter of the Fundraising for the Ottawa Children's Treatment Centre Foundation.